This year marks 60 years since the inaugural meeting of the Palaeontological Association. It was in the early 1950s that a number of younger palaeontologists working in London and the south of England became increasingly dissatisfied with the Geological Society's supposed neglect of their needs, particularly in terms of publication of their work. It should be said that they perhaps lacked knowledge that the Society was not rich and was committed to regular publication of the papers presented to it at its regular meetings. Conversations between Frank Hodson, Gwyn Thomas, Bill Ramsbottom and Bill Ball led to the formation of a Palaeontological Dining Club. In a privately circulated account, Frank Hodson gave details of its meetings which took place at the Gardenia restaurant in South Kensington after meetings of the Geological Society. He gave records of the nine younger palaeontologists who attended the first meeting on 15th December 1954; some 23 members eventually were elected. Meetings continued over several years, and they were pleasant occasions. The restaurant charged only a reasonable corkage.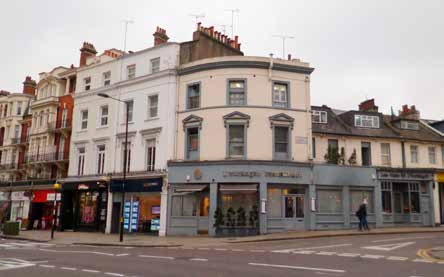 J. Hellawell
It was at the club that the idea of a palaeontological association began to develop. Hodson records how eventually he and Bill Ramsbottom arranged to meet R. G. S. Hudson on 21st November 1956 before Hudson came, by invitation, to the Club. The purpose was to discuss the possibility of an association and publication. Hudson was a very senior and respected palaeontologist and stratigrapher who had moved from his Chair at the University of Leeds to work for the Iraq Petroleum Company and to continue his research while he was there. He was well known to some also for work as an external examiner at the University of London. The Palaeontological Association must see R. G. S. Hudson as a founding figure who was prepared to take the not inconsiderable risk of underwriting the publication of an expensive journal before subscriptions from members of an association were guaranteed to finance it. Part of the original circular from Gwyn Thomas to assess support for the formation of a palaeontological association. Subsequently, amongst other developments, Gwyn Thomas arranged to sound opinion among the British geological community by issuing a circular. The response was good. Two important meetings were arranged at the Royal School of Mines. At the second one, which was the inaugural meeting of the Palaeontological Association, a Council was elected, as was an Executive Committee.
The Association was fortunate in the support given later by distinguished presidents who succeeded Hudson: O. M. B. Bulman, Woodwardian Professor at Cambridge, gave authority and dignity in his conduct of meetings; Professor T. Neville George exposed us to a torrent of complex English with that clarity for which Welshmen are so capable of when speaking English. There was wide support of the new Association. I still remember my old chief Professor Leonard Hawkes who, though himself an igneous petrologist, joined the Association for its first five years to give encouragement and support. Once, seated on a front bench in the Geological Society's meeting room, he was seemingly taking notes of Hudson's Anniversary Address. "I did not know you were so interested in that subject", I said to him afterwards. "I was just counting the ers" he said.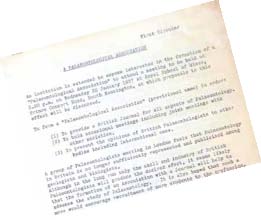 In the early years the Association owed much to the small dedicated group who became the Executive Committee. After Frank Hodson resigned as Secretary to find time to cope with his duties in Southampton, Gwyn Thomas took over from him. He continued to display his ever so capable conduct of business. Stuart McKerrow, a canny Scot at Oxford, provided effective control of our finances. We should certainly remember also Norman Hughes, fellow of Queen's College Cambridge, who brought style to our activities. Some will still remember his particular kind of quiet laughter, which he used to combine sympathy with degradation. When a manuscript arrived in shoddy condition, the author expecting a referee to do the work of correction of error or revision to our expected format, Norman would insist that it be sent back before it was assessed scientifically. Speaking of our development as an association, he once said to me "We must not let it get into the hands of the BM"1.
My own role in all this was a modest one. Gwyn Thomas became more and more concerned with the development of the all-important journal and its plates, so that eventually I came to succeed him as Secretary. One of my early tasks was to assemble material for our first newsletters. I walked with the copy to a small discreet typing agency near Regent's Park, where two ladies of uncertain age produced a meticulously typed version, which they then posted to the increasing list of members that we provided. I was asked also to arrange the first of a series of so-called Demonstration Meetings at which a few members would show their work and say a little about it. The first of these took place at Bedford College. Afternoon tea was served. It is interesting that after 60 years this has led to the large and impressive winter meetings of recent years. These have become increasingly international in character. Unlike the present British Establishment, the Palaeontological Association will never turn its back on Europe or the rest of the world. Palaeontology knows no frontiers.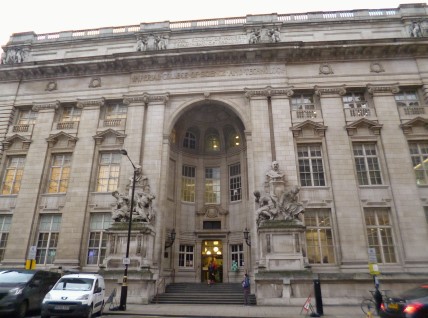 J. Hellawell