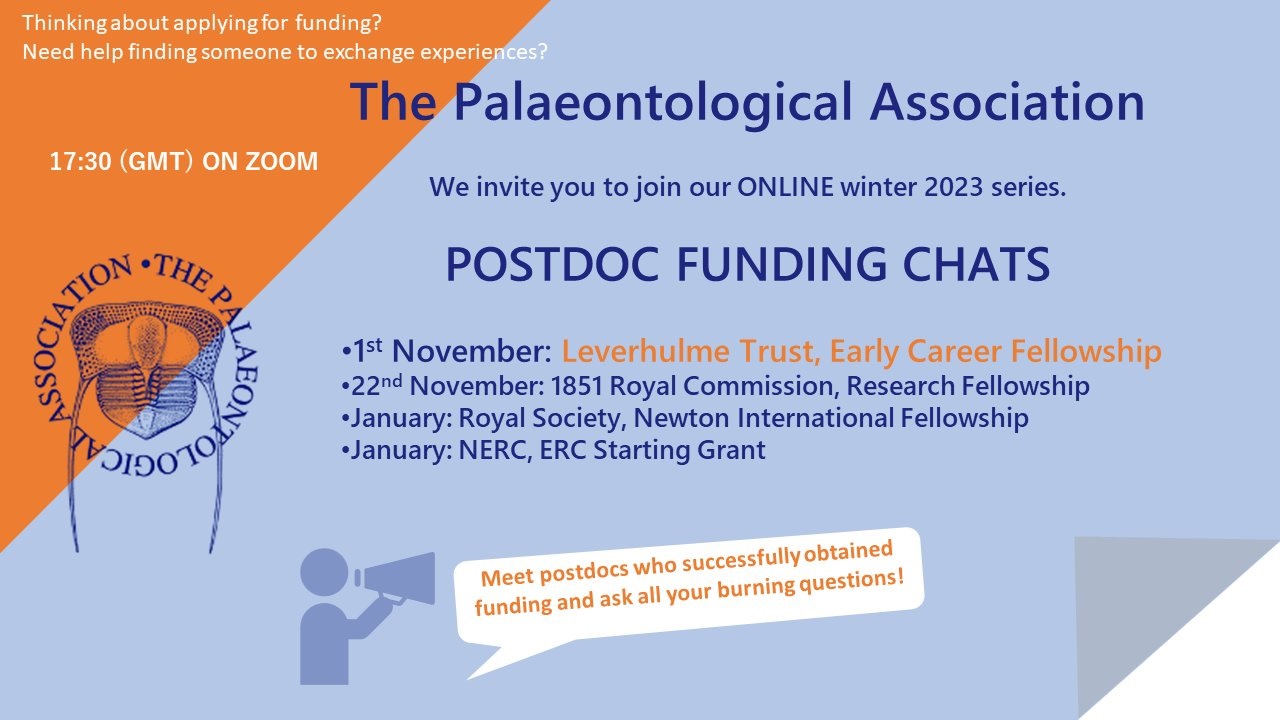 The Palaeontological Association
The Palaeontological Association brings you a webinar for early-career researchers applying or considering applying to the Leverhulme Trust Early Career Fellowship. Viewers will gain insights into a successful application grant process and have time to ask questions about the successful grant experiences of the panellists. This webinar is part of a series dedicated to understanding the main funding bodies for postdoctoral research in the UK.
Programme outline
The webinar will begin with a brief overview of the Leverhulme Trust Early Career Fellowship application. A discussion panel of speakers who have already successfully obtained funding from Leverhulme will explain their experience of applying for the grant. An open Q&A from attendees will follow. This event is free of charge, but registration is mandatory. The webinar will be recorded and published on the Palaeontological Association's YouTube channel. Please note that the event will follow the PalAss Code of Conduct guidelines. We will send an optional survey to participants after the webinar in which we hope to get feedback and insights into this event, and your experience on the topic.
Sign-Up (via Zoom)
22nd November - TBA
Januray 2024 - TBA
Januray 2024 - TBA