We are pleased to announce that Prof. Mark Williams from the University of Leicester, UK has been appointed as the PalAss Exceptional Lecturer for 2022/23.
The Anthropocene: planetary scale change to the biosphere, and the future well-being of planet Earth
Over the past ten millennia humans have halved the mass of the biosphere, concentrated most of the mass of terrestrial mammals in themselves and the animals that feed them, and in their billions of individuals now account for most of the numerical abundance of primates. Of itself, this indicates a level of domination that is exceptional for a single large species in the history of the biosphere. To that we must add the systematic reconfiguration of ecosystems globally and the 1000s of non-native species that have been translocated therein. Many of these changes have left a distinctive palaeontological signature in the sedimentary record, one likely to be recognisable in most regions and ecosystems of the world, and one which may help to define a new epoch of geological time, the Anthropocene. If sustained, this change may denote a permanent state-shift in the structure of the biosphere. If it fails, it will likely be the result of excessive human consumption resulting in a mass extinction. I will discuss how palaeontology contributes to quantifying the degree of Anthropocene change, and how it can be used to influence our strategies towards a more sustainable relationship with nature. 
Prof. Mark Williams - 2022/23 PalAss Exceptional Lecturer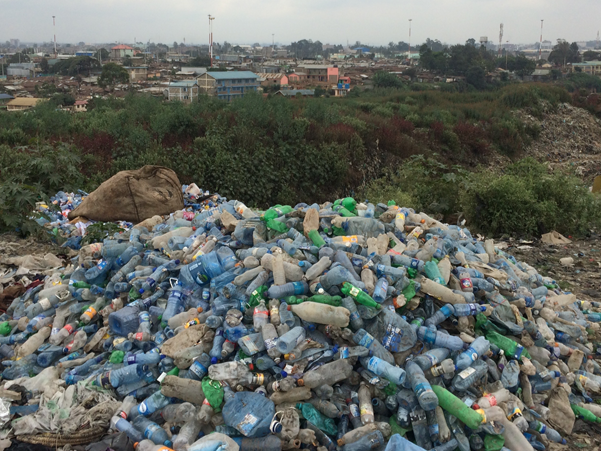 A new kind of Konzentrat-Lagerstätte? The accumulating mass of human debris is a warning about our wholesale reconfiguration of the biosphere. Photo © Mark Williams. 
Want Mark to visit your institution?
We now invite interested institutions to apply to host Mark via the Association's website. Please provide a timeframe (between September 2022 and May 2023) during which you would like Mark to give a lecture at your institution. The list of interested institutions will be forwarded to Mark on 1st June 2022, although any applications from institutions submitted after this date will still be considered depending on the remaining time and budget. The Association will pay for any reasonable travel costs incurred by the Exceptional Lecturer in visiting each of the host institutions (up to a maximum of £500 per lecture). The host institutions are expected to cover costs for accommodation (where necessary) and hospitality.
Please see: https://www.palass.org/awards-grants/awards/innovations-palaeontology-lecture-series-and-palass-exceptional-lecturer